We're the coolest, chillest, and funkiest Joint for your next dhinchak eat-out!
A quirky bar and bonhomie featuring food that's sure to get you hooked, we aren't just a restaurant, we're a whole darn vibe! Serving fun Indian street and flashy food in a whole new avatar, we're easy on your pockets and heavily wicked on your tastebuds! Born, conceptualized, and booming in the buzzing Singaporean landscape, we're the perfect place to zhuzh up your meals, with a zingy dash of Masalaa!
Oh, and if you've ever heard of Celebrity Chef Milind Sovani, he's the guy that made this happen, "bole toh- don"! After curating Michelin-star worthy menus and serving some of the most high profile guests, he's all set to bring to you, this bangin' new and totally affordable (yasssssss) experience at East Coast Road!
Masalaa Bar features some of the funkiest and craziest food and drinks, each with a desi story of its own, with a pinch of that amazing Chef Milind swag.
So come over, and immerse yourself in an Indian pop-culture escapade like no other!
Treat Yo'self Cause We're
Putting the 'Jhakass' in drinking and dining!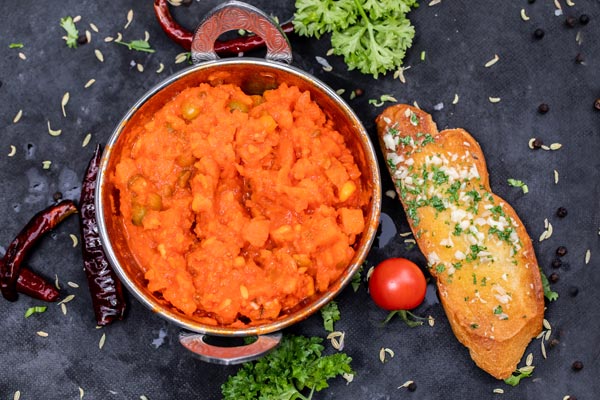 The Yum Stuff / Khana Always Comes First! Wahhh, This Food Is So Shiok Mah!
view full menu
Daru Sab Peete Hain, Hum Thodi Jyada Peete Hain. Legit Translation: Everyone drinks, we just happen to do it a little more!
view full menu
We're taking your house parties to a whole new level with a specially curated MB menu that's guaranteed to get your guests hooked!!
view full menu